Welcome to the 5th edition of the Cosmetic Victories
The Competition
One of the most challenging issues of the Cosmetic Valley is to detect and support the young innovative companies, as well as to promote the research and the cosmetic sciences. This led to the creation of The Cosmetic Victories competition in 2015, sponsored by the Cosmetic Valley-ESSEC endowment fund.
The competition, recognized by the profession, aims to reward and promote students, researchers, start-ups and SMEs in charge of innovative projects, related to the perfume and cosmetics industry.
Objectives of the competition
To support and promote projects run by researchers, start-ups and entrepreneurs from the perfume and cosmetics sector.
To facilitate the prize-winners' access to the market.
This year, The Cosmetic Victories awards 2 prizes:
The Academic Prize

, for the most relevant project that meets the new technical challenges of the cosmetic industry.

The Industry Prize

, for the best cosmetic innovation of the year .
Who can take part in the competition?
The Cosmetic Victories is open to French and international contestants:
The Academic Prize

: for recent graduates, PhD students, post-doctoral fellows and researchers.

The Industry Prize

: for managers of business-creation projects, innovative start-ups and SMEs.
Which types of innovation?
All kind of innovation may be presented as a project submission, in any fields of application of the perfume and cosmetics industry: raw materials, formulation, packaging, tests, finished goods, …
Note:  The innovations can come from the perfume and cosmetics industry or can be the result of technology transfer from other sectors to the cosmetic field: new technologies, new products, new processes, new services, new concepts or new organisations.
The prize
Recognition by the profession
The international jury's excellence adds value and considerable scope to each prize-winner's project.
International exposure
Following the competition, there will be major national and international press coverage.
Technical backing
Cosmetic Valley is able to support the prize winners in their efforts to develop their business in France, through the Cosmet'Up tool: a national platform for working alongside and supporting French start-ups and SMEs.
The prize winners will also be able to benefit from project engineering facilities at Cosmetic Valley, in order to help them obtain government funding.
Financial backing
To support the competition's prize-winning projects, and based on the COSMETIC VALLEY-ESSEC endowment fund, winners of The Cosmetic Victories award will receive a cash prize of €10,000.
Schedule

The Cosmetic Victories relies on an international prestigious jury, composed of scientific and innovation cosmetic experts and members of the major companies and top names in the perfume and cosmetics sector.
In 2019, the panel of judges brought together major public institutions, representatives from the profession and prestigious French brands:
Marc-Antoine JAMET, COSMETIC VALLEY - President
Laurence DORLHAC, journalist and President of the jury
Bruno BAVOUZET, LVMH Research - President
Robert BIANCHINI, RODAN+FIELDS – Vice-président Research, Innovation & Engineering
Estelle BOUVET, YVES ROCHER - Director of Innovation and Development of natural formulas
Nathalie CLÉMENT, Ministère de l'Economie et des Finances - DGE - chargée de mission Cuir, Parfums et Cosmétiques
Michel DAIGNEY, BPI France – Responsable sectoriel chimie – environnement – Direction des filières industrielles
Cécile DEBIÈVRE, NUXE - Vice-Présidente Executive
Simon DUFEIGNEUX, SISLEY - Director of Public Affairs and New Projects
Olivier ECHAUDEMAISON, GUERLAIN - Creative Director for makeup
Alexandra JUBÉ, founder of Alexandra Jubé
Arnaud LEBLIN, COTY - Vice-president Corporate Affairs
Luisa MASCHIO, ESSEC – Head of Communication & Media Relations for Entrepreneurship
Christophe MASSON, COSMETIC VALLEY- Chief Executive
Ramdane TOUHAMI, Officine Universelle BULY - Creative Director
Hervé TOUTAIN, L'OREAL - Senior Vice-president Product Stewardship and Public Affairs
Chantal VERNIS, CNRS
François VIOT, SOCIÉTE FRANÇAISE DE COSMÉTOLOGIE – General secretary
Members of the Selection Committee 2020
Richard DANIELLOU
Professor of Biochemistry, Head of the GDR CNRS 3711 Cosm'actifs
FRANCE
Hueymin LAI
Program director of Targeted Drug and Delivery Technology Division of Industrial Technology Research Institute (ITRI) Manager of Dermatologic Skincare & Cosmetics Technology Department
TAIWAN
Julien MOREL
ESSEC Ventures Director
FRANCE
Normand VOYER
Head of the laboratory of supramolecular bio organic synthesis - Laval University - QUÉBEC
CANADA
Neti WARANUCH
Director of the Cosmetics and Natural Products Research Center - Faculty of Pharmaceutical Sciences Naresuan University
THAILAND
Kazutami SAKAMOTO
Tokyo University of Science | TUS · Department of Pure and Applied Chemistry
JAPAN
Amandine GOUBERT
Scientific Director Cosmetic Valley
FRANCE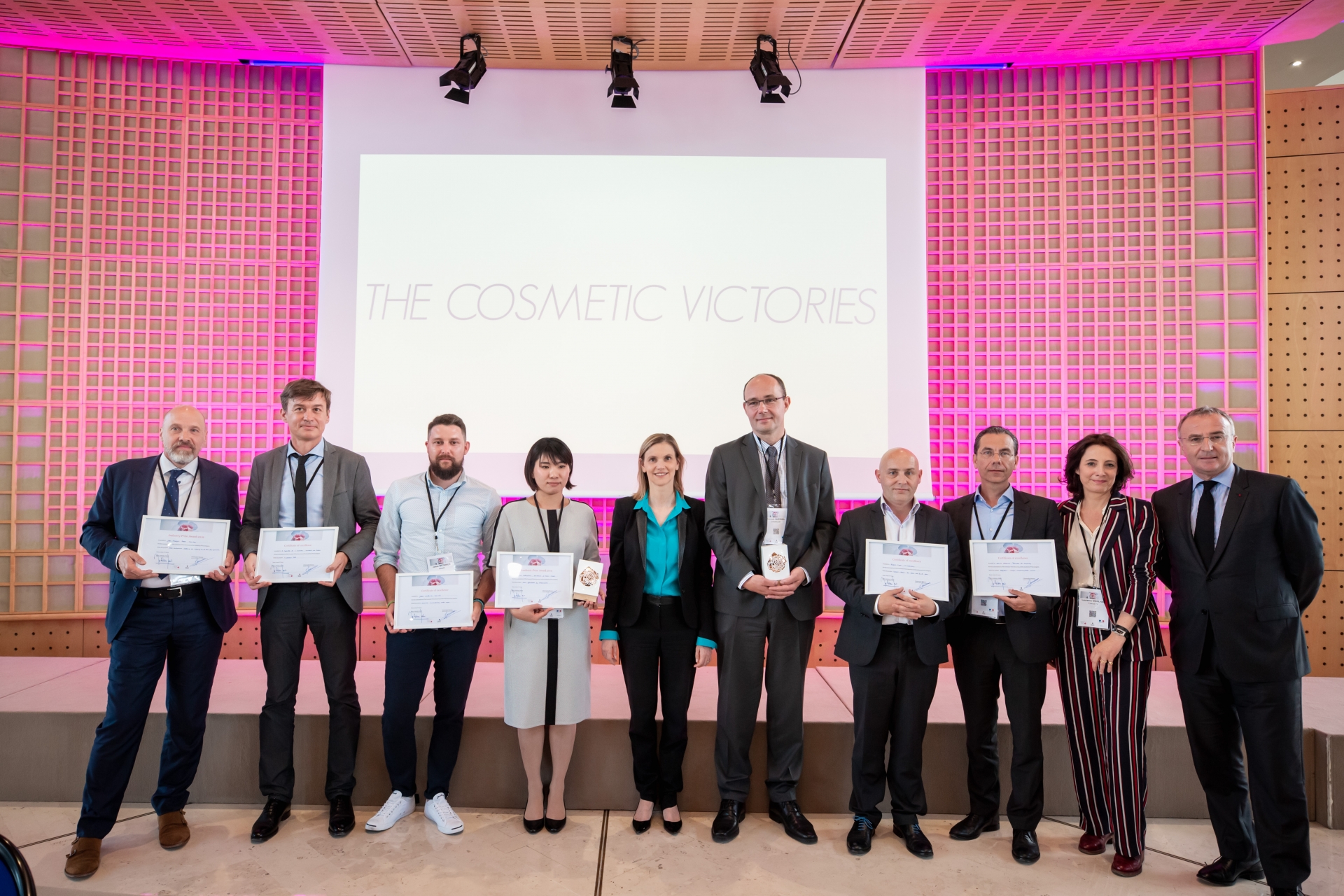 The COSMETIC VALLEY-ESSEC endowment fund was set up in 2013 to promote French research and to take part in developing employment in the perfume and cosmetics field, with the aim of showcasing the reputation of French cosmetics and the "Made in France" label.
That is why the Endowment Fund authorised the establishment of an annual international competition for young researchers, academics, university students and those from France's prestigious higher education institutes, as well as people in charge of innovative projects (from start-ups and SMEs) in the perfume and cosmetics field.
The first edition of the competition was launched in 2015 with the name "The Cosmetic Victories".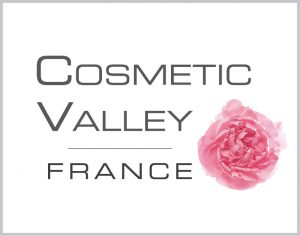 The Cosmetic Victories awards at the Ministry for the Economy and Finance in Paris two winners for carrying innovative and disruptive solution for tomorrow's beauty and health.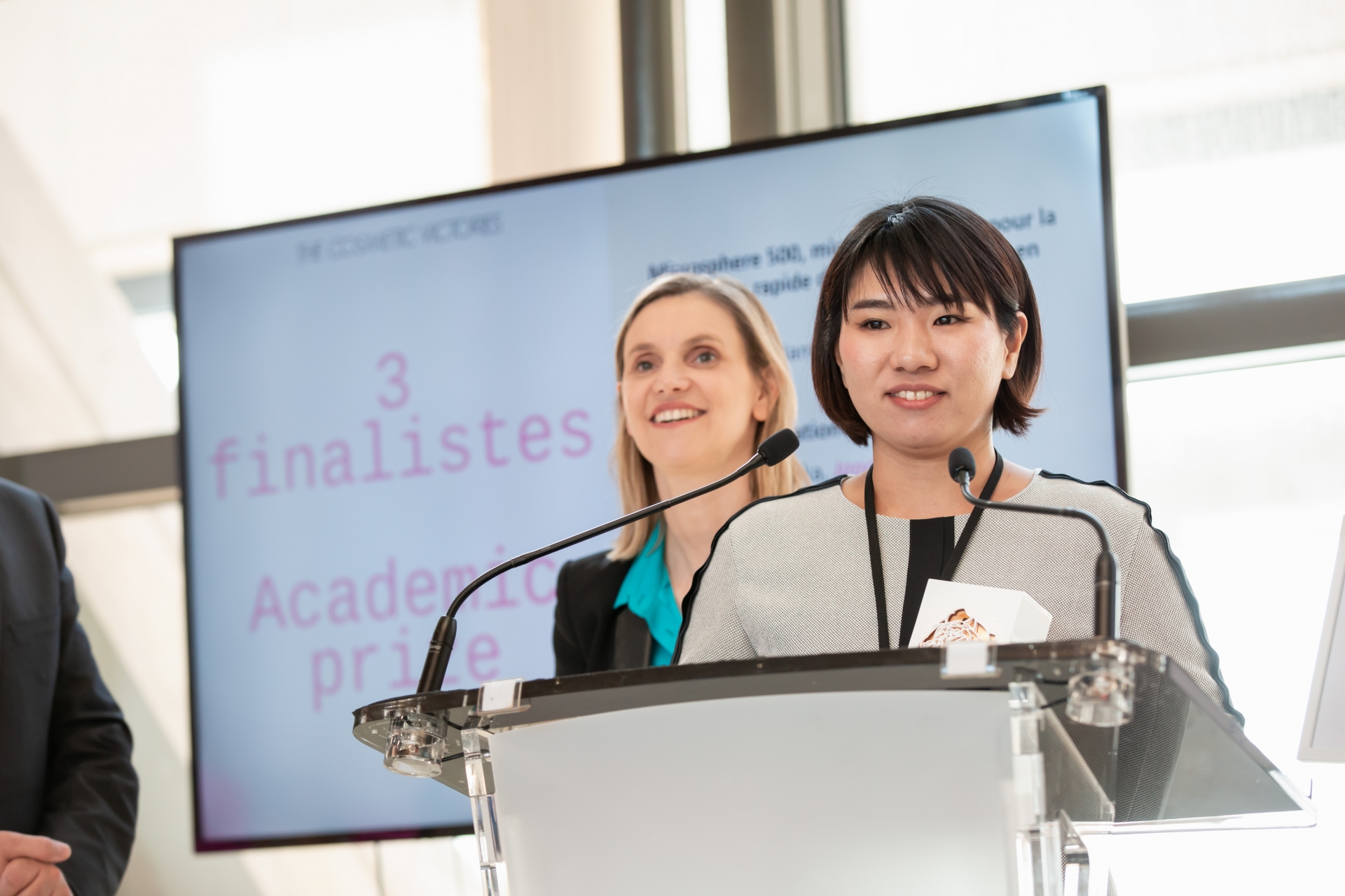 The Academic Prize
Kie Nakashima, Osaka University, Japan
New generation of anti-perspirants
The effectiveness of conventional plug-type antiperspirants is reduced as they are easily removed from sweat pores by sweat itself. Antiperspirants that act directly on the sweat-transferring mechanism are therefore desirable. Here, we introduce an innovative live imaging system for sweat glands to visualize the dynamic sweating mechanism. We believe that our system is a promising approach for developing a sweat-regulation strategy. We will thus present pharmacological contenders for functional anti-perspirants.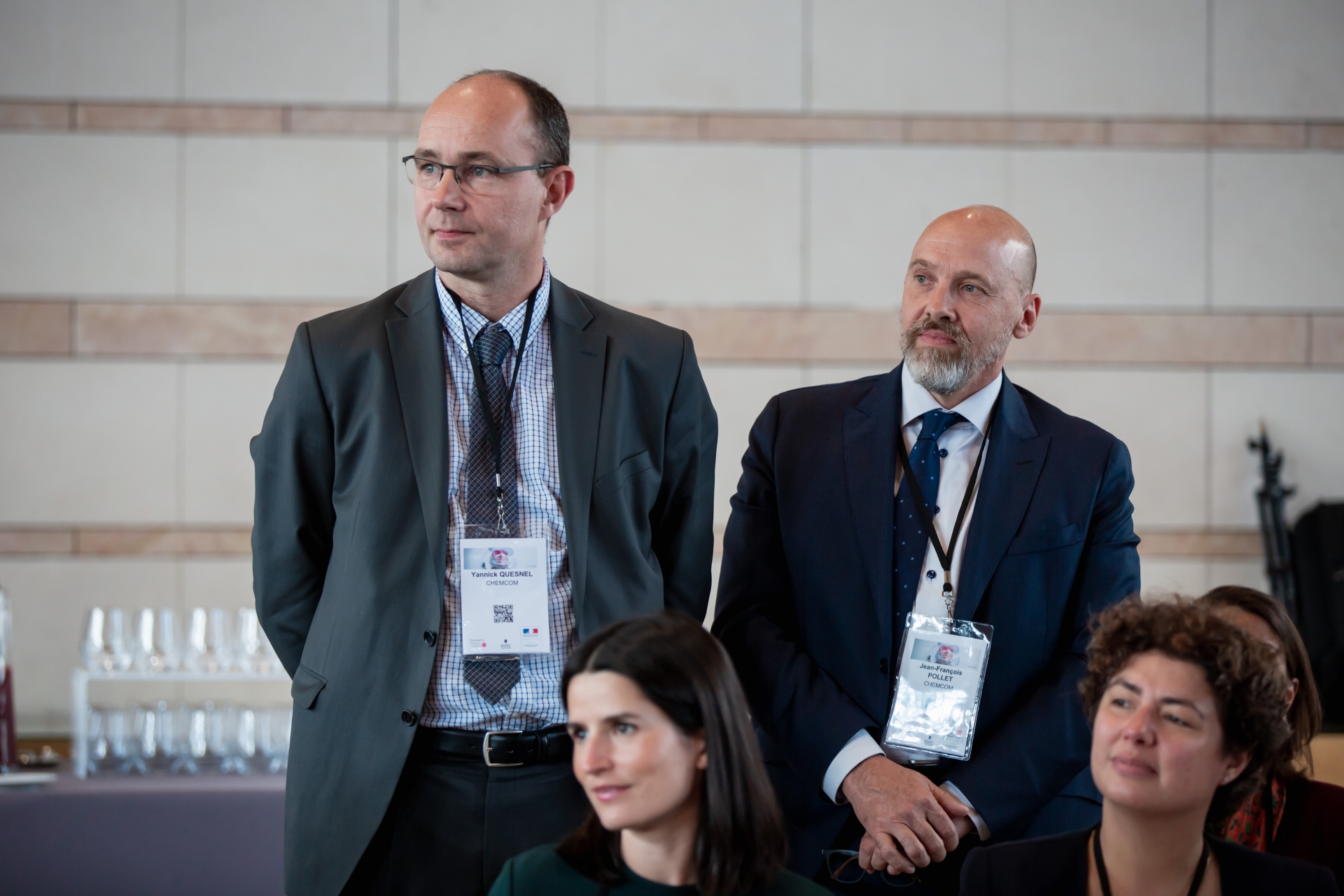 The Industry Prize
Jean-François Pollet, CHEMCOM, Belgium
New mechanism leading to tanning or skin depigmentation
Our nose can smell airborne chemicals in the environment thanks to olfactory receptors (ORs). These chemoreceptors are also expressed in non-olfactory tissues like skin where they can positively influence processes such as wound-healing. ChemCom has identified a melanocyte-expressed OR whose modulation triggers a new mechanism leading to tanning or to skin depigmentation (whitening effect). A proof of concept has been achieved and ChemCom is seeking a partnership.
To take part all you need to do is register by filling in the following form in English.
02 37 21 12 11
1 place de la cathédrale
28000
Chartres