Welcome to the 4th edition of the Cosmetic Victories
The Competition
One of the most challenging issues of the Cosmetic Valley is to detect and support the young innovative companies, as well as to promote the research and the cosmetic sciences. This led to the creation of The Cosmetic Victories competition in 2015, sponsored by the Cosmetic Valley-ESSEC endowment fund.
The competition, recognized by the profession, aims to reward and promote students, researchers, start-ups and SMEs in charge of innovative projects, related to the perfume and cosmetics industry.
Objectives of the competition
To support and promote projects run by researchers, start-ups and entrepreneurs from the perfume and cosmetics sector.
To facilitate the prize-winners' access to the market.
This year, The Cosmetic Victories awards 2 prizes:
The Academic Prize

, for the most relevant project that meets the new technical challenges of the cosmetic industry.

The Industry Prize

, for the best cosmetic innovation of the year .
Who can take part in the competition?
The Cosmetic Victories is open to French and international contestants:
The Academic Prize

: for recent graduates, PhD students, post-doctoral fellows and researchers.

The Industry Prize

: for managers of business-creation projects, innovative start-ups and SMEs.
Which types of innovation?
All kind of innovation may be presented as a project submission, in any fields of application of the perfume and cosmetics industry: raw materials, formulation, packaging, tests, finished goods, …
Note:  The innovations can come from the perfume and cosmetics industry or can be the result of technology transfer from other sectors to the cosmetic field: new technologies, new products, new processes, new services, new concepts or new organisations.
The prize
Recognition by the profession
The international jury's excellence adds value and considerable scope to each prize-winner's project.
International exposure
Following the competition, there will be major national and international press coverage.
Technical backing
Cosmetic Valley is able to support the prize winners in their efforts to develop their business in France, through the Cosmet'Up tool: a national platform for working alongside and supporting French start-ups and SMEs.
The prize winners will also be able to benefit from project engineering facilities at Cosmetic Valley, in order to help them obtain government funding.
Financial backing
To support the competition's prize-winning projects, and based on the COSMETIC VALLEY-ESSEC endowment fund, winners of The Cosmetic Victories award will receive a cash prize of €10,000.
Schedule

The Cosmetic Victories relies on an international prestigious jury, composed of scientific and innovation cosmetic experts and members of the major companies and top names in the perfume and cosmetics sector.
In 2018, chaired by journalist Valérie Expert, the panel of judges brought together major public institutions, representatives from the profession and prestigious French brands:
Marc-Antoine Jamet, Cosmetic Valley - President
Jean-Luc Ansel, Cosmetic Valley - Chief Executive and Founder
Catherine Borg-Cap, BPIFrance - Director of industrial sectors at the Innovation Division
Nathalie Clément, French Ministry of the Economy and Finance - Business Division, Industry Department - Policy Officer for Leather, Perfume and Cosmetics, Office of Textile, Fashion and Luxury
Marie-Pierre Comets, CNRS - Director of the Innovation and Business Relations Department
Cécile Debièvre, Nuxe - Executive Vice-President
Marie-Alice Dibon, Rodan+Fields - Europe Development Manager
Simon Dufeigneux, Sisley - Director of Public Affairs and New Projects
Véronique Dupont, Société Française des Parfumeurs - President
Valérie Expert, Journalist
Maylis Joppé, Coty - Vice-President, Innovation Excellence
Thierry Maman, Amore Pacific - Senior Vice-President
Julien Morel, ESSEC - Ventures Director
Ramdane Touhami, Buly 1803 - Creative Director
François Viot, Société Française de Cosmétologie - General Secretary
Members of the Selection Committee 2018
Marcel CREST
CNRS, Scientific officer for innovation and partnerships in dermo-cosmetic
FRANCE
Richard DANIELLOU
Professor of Biochemistry, Head of the GDR CNRS 3711 Cosm'actifs
FRANCE
Carlos Eduardo DE OLIVEIRA PRAES
Chairman of the ITEHPEC Science and Technology Council - the innovation area of ABIHPEC
BRAZIL
Alfonso DEL POZO CARRASCOSA
Professor at University of Barcelona - Department of Pharmacy and Pharmaceutical Technology and Physical chemistry. Director of the Cosmetics and Dermopharmacy Master
SPAIN
Hueymin LAI
Program director of Targeted Drug and Delivery Technology Division of Industrial Technology Research Institute (ITRI) Manager of Dermatologic Skincare & Cosmetics Technology Department
TAIWAN
Christophe MASSON
Deputy CEO - COSMETIC VALLEY
FRANCE
Julien MOREL
ESSEC Ventures Director
FRANCE
Benjamin MORLON
Transfer Licensing Manager - CNRS INNOVATION
FRANCE
Carmen SOCACIU
Head of Biochemistry Department and Director of the Institute of Life Sciences at University of Agriculture Sciences and Veterinary Medicine Cluj-Napoca
ROMANIA
Normand VOYER
Head of the laboratory of supramolecular bio organic synthesis - Laval University - Québec
CANADA
Neti WARANUCH
Director of the Cosmetics and Natural Products Research Center - Faculty of Pharmaceutical Sciences Naresuan University
THAILAND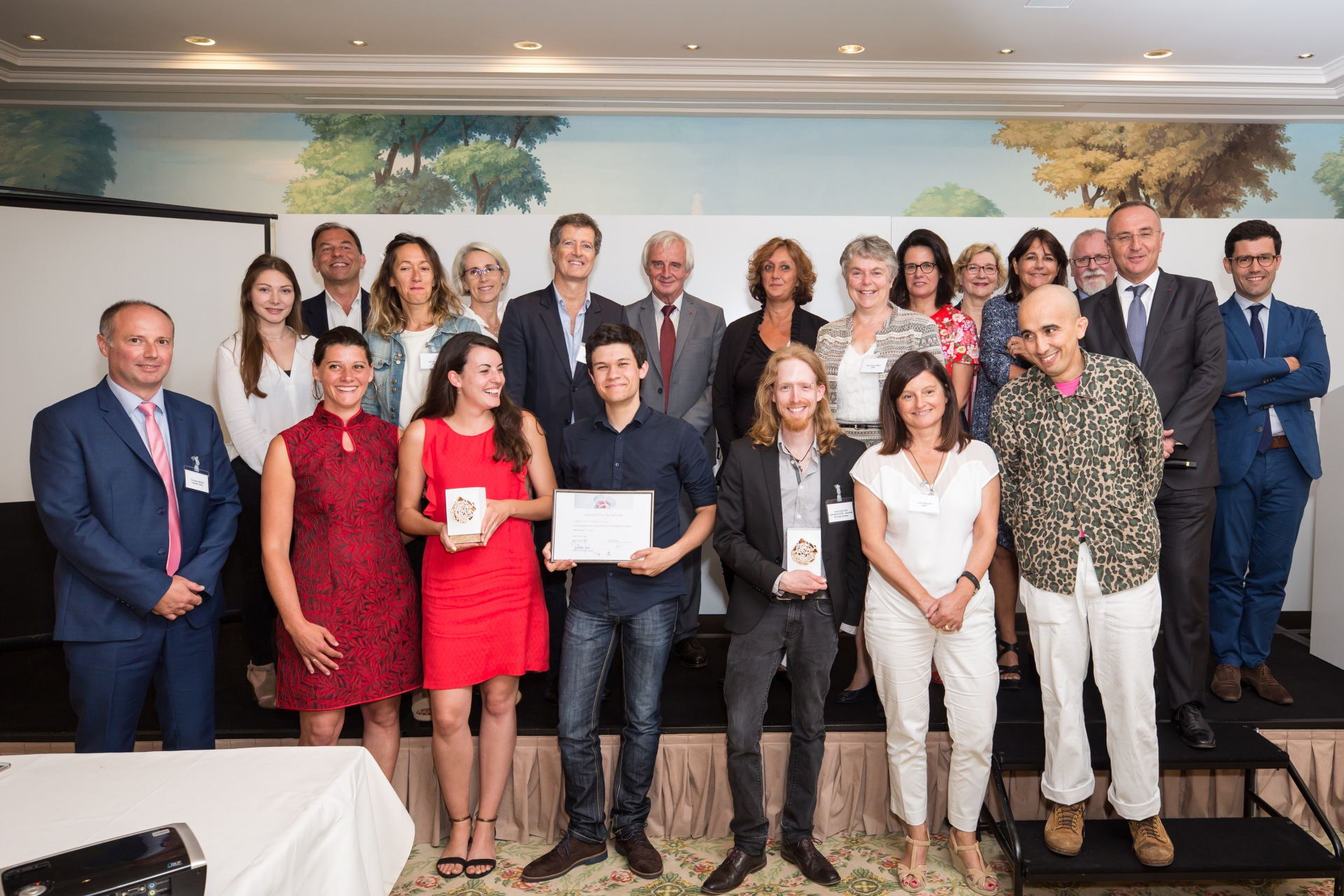 The COSMETIC VALLEY-ESSEC endowment fund was set up in 2013 to promote French research and to take part in developing employment in the perfume and cosmetics field, with the aim of showcasing the reputation of French cosmetics and the "Made in France" label.
That is why the Endowment Fund authorised the establishment of an annual international competition for young researchers, academics, university students and those from France's prestigious higher education institutes, as well as people in charge of innovative projects (from start-ups and SMEs) in the perfume and cosmetics field.
The first edition of the competition was launched in 2015 with the name "The Cosmetic Victories".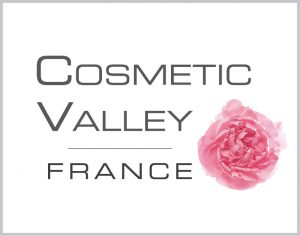 The Cosmetic Victories awards at the hotel Le Bristol in Paris two winners for carrying innovative and disruptive solution for tomorrow's beauty and health.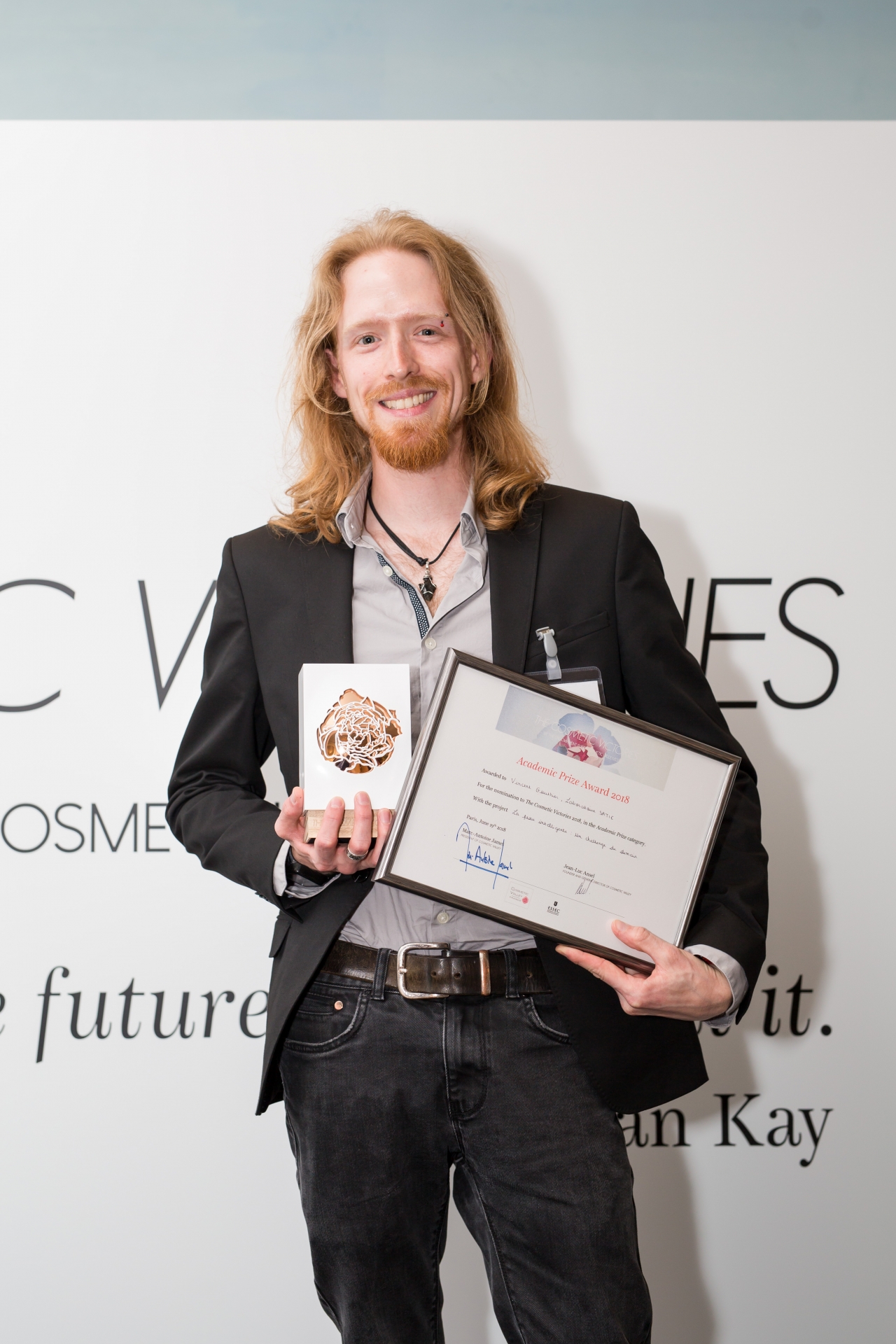 The Academic Prize
Vincent Gauthier, a PhD student at the SATIE laboratory of Cergy-Pontoise University, for his project, 'La Peau Intelligente' (Smart Skin), which analyses product-skin interaction using living explants. The project marks a new stage in ensuring safety in cosmetics. A biosensor tracks the environmental impact on skin. It can be used for taking measurements in skin and for developing a new instrumented sensory tool for analyses.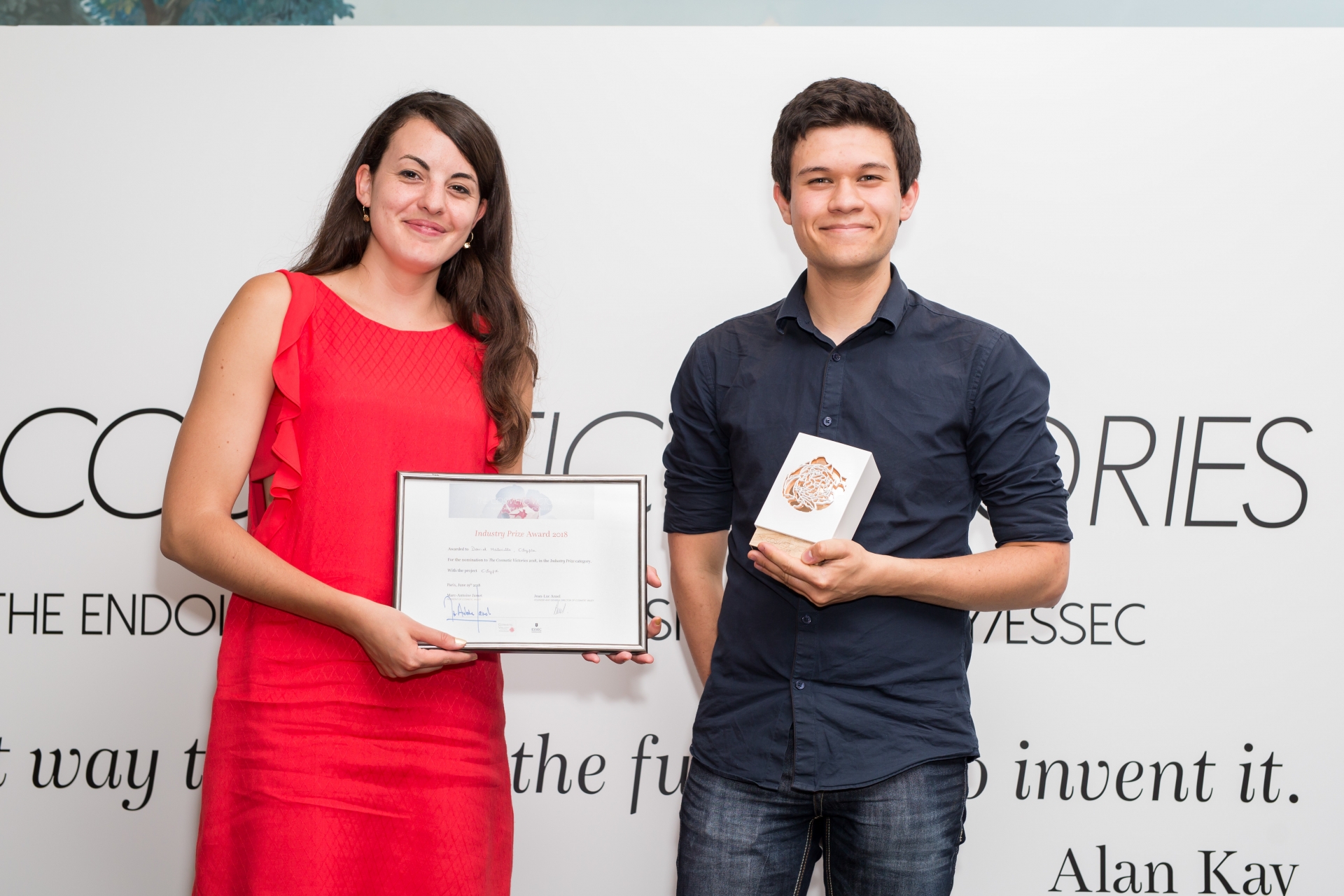 The Industry Prize
David Maleville, an entrepreneur and chemist, for his 'Eclypse' project designed for the permanent make-up and cosmetic tattooing market. It involves producing metal-free ink made invisible by a depigmenting cream and that reappears with a colouring cream. With this original process, Eclypse has broken down the barrier of reversibility and given rise to creative possibilities.
Associated team: Mathilde Bru, Marketing & Communications Manager, and Angély Ludger, Administrative & Financial Manager
To take part all you need to do is register by filling in the following form in English.
02 37 21 12 11
1 place de la cathédrale
28000
Chartres